Welcome
To the website of the Shelburne Adventist Company.
We are a Christian community with a warm and welcoming spirit for all people, from all walks of life. No matter who you are, and where you are from, our arms and doors are always open to you, so feel free to come and  join us for Sabbath School, the worship service, Bible study groups, mid-week prayer meeting, and other church-based activities.
To learn more about what we believe you can visit our About Us page or visit us at one of our gatherings.
Weekly Service Times: Saturdays: 
Sabbath School: 10:00 a.m.
Worship Service: 11:15 a.m.
Wednesday night: Power Hour: 7:30 p.m.
​MARK YOUR CALENDAR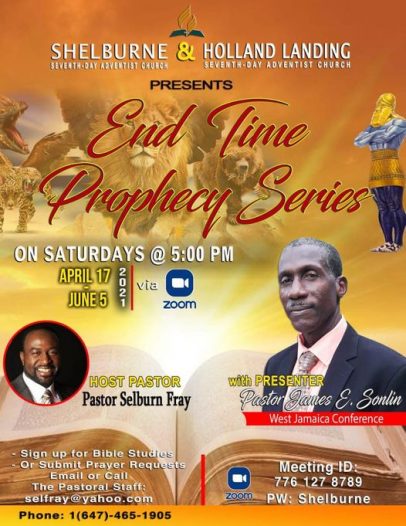 ACTS 20:21 Virtual Evangelism Journey with It Is Written begins
​